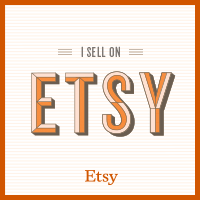 NEW! - Tiled Container Dolly
Heavy duty dolly built to move heavy plant containers around the deck and patio. Dollies can support up to 400 lbs. The travertine shown is standard. Dollies can be customized for individual tastes and needs. All materials used are suitable for exterior use.
Roberts Garden, a unit of Spartan Screen LLC
Cape Coral, FL
239-772-8136
Contact at: Ineedinfo@robertsgarden.com
Variation on Classic Design

5 Tiers per Stand

All aluminum construction.

Easy to Assemble.

No deck staining.

Alternate uses - Candelabra.
All products are made from powder coated aluminum extrusions, high performance fabrics and corrosion resistant fasteners. They are designed to minimize material and handling charges. Assembly requires simple tools and can be accomplished always in less than an hour.
Designed to provide support for climbing plants or just add an elevating point in the garden. They can also be set over an existing plant or container. Integrates well with the above plant stands.
NEW! - Garden Trellis Kits
5 Styles to choose from.

All panels 6 ft tall.

Widths vary depending upon style.

Powder coated aluminum and rust proof fasteners.

Easy assembly - Less than 15 minutes.

All parts are precut and predrilled.

Available colors: white and bronze.
Light weight aluminum extrusions.

High technology screen materials.

Easy to install.

Customized for each application

Easy cleaning.
Flexible design and sizing.

Supports decorative vines and plants.

Plant stand for multiple containers.

Light weight.

Permanent or portable mounting.

Easy assembly.
Add even more pots to your trellis!
A new dimension in container gardening.

Each Garden Art Pole is decorated with a themed collage.

Use in the garden or in patio containers.

Hardware provided to aid in stability.

Several designs include maps to identify individual photos.